Hispacold opens new purpose-built climate testing laboratory
By Will Hall - 25th March 2022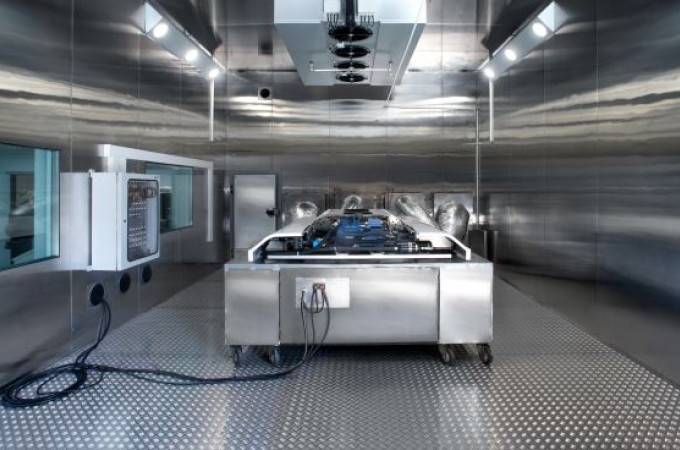 Spain – HVAC systems supplier for bus and coach and rail, Hispacold SA has opened a climate testing laboratory at its headquarters in Seville. The new purpose-built facility has two separate climate chambers, one for bus and one for rail. Hispacold says it has invested close to EUR1million in the centre, with initial plans first drawn up as far back as 2010.
The chambers can be set to temperatures ranging from -25°C up to 60°C, and  humidity up to 95%. Both chambers can be testing different units at the same time, delivering up to 40kWh of power, and can each measure flow rates of up to 9,000mᶟ/h. In addition to being operated from the control room, the chambers can be monitored remotely from anywhere in the world. The lab is also equipped with over 300 sensors to ensure that measurements during testing are precise, as well as to optimise operation of the equipment.
The testing process in the lab can vary from 3-5 days for small equipment modifications all the way up to 2-3 weeks when testing completely new units or when testing units with either different component combinations and / or new refrigerants.