Seven millionth contemporary Mercedes-Benz van delivered
By Bradley Osborne - 6th May 2022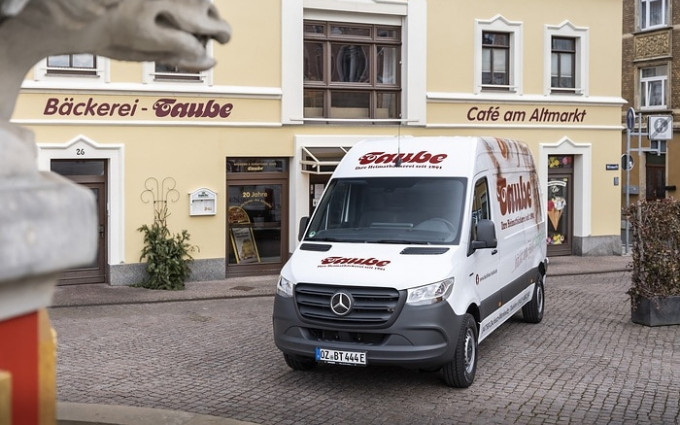 Mercedez-Benz eSprinter delivered to Taube bakery
Germany – Mercedes-Benz Group AG of Stuttgart, Baden-Württemberg has announced that it has delivered seven million vans from its contemporary line-up of light commercial vehicles (namely, the Citan, Vito and Sprinter). The seven millionth van, an eSprinter, was delivered to Taube bakery in Oschatz, Saxony. 
The Sprinter was the first of the three to be launched, back in 1995, and is currently in its third generation. The Vito followed a year later, while the Citan, a rebadged Renault Kangoo, was released in 2012. The Sprinter itself has been rebadged and sold under multiple other brands, including Freightliner, Dodge, and Volkswagen. The core markets for Mercedes-Benz vans are reportedly Germany, the UK, France, and Spain, while the Sprinter has a strong presence in the U.S. market. Mercedes-Benz launched the battery-electric eSprinter in 2019, and in 2021, more than 215,000 Sprinter and eSprinter models were delivered to customers.
25,000 electric vans sold since 2010 
Mercedes-Benz also reached a milestone of 25,000 electric vans sold since the first, the Vito E-Cell, was launched in 2010. The manufacturer's electric line now comprises the EQV, the eVito and eVito Tourer, the eSprinter, and the upcoming eCitan and EQT.