EV incentives not going far or fast enough, says Bedeo CEO
By Will Hall - 24th May 2022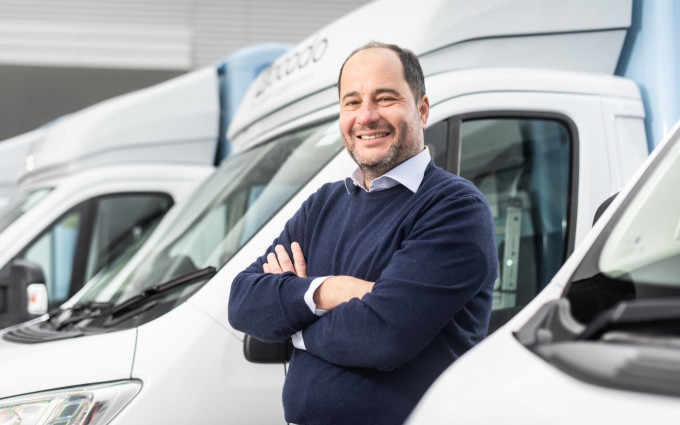 UK – Osman Boyner, CEO and founder of London-based electric powertrain developer BEDEO, has stated that he believes EV incentives are too focused on passenger cars and must be adjusted to focus on the commercial vehicle sector if governments want to make meaningful change.
He cites a 2021 study by Transport & Environment (available to download from Truck & Bus Builder), titled "European van market unplugged: how weak regulation is failing electrification", which states in its executive summary: "Light commercial vehicles, or vans, account for 13% of road transport CO2 emissions and have been the fastest growing road transport sector in the EU, where CO2 emissions have grown 58% since 1990 and sales have risen by 57% between 2012 and 2019. For comparison, CO2 emissions from cars and trucks have both increased by around 20% since 1990. With a surge in e-commerce post-Covid, the van CO2 problem will only get worse."
With only a few options available on the market from established OEMs and new start-ups, demand for electric vans is exceeding supply. Boyner says that this provides the government with an opportunity to "lead by example" and support manufacturers of zero-emission vans to accelerate the transition to clean commercial vehicles. He goes on to call on European governments to not only increase subsidies for new zero-emission vehicles, but to increase incentives for the conversion or retrofit of existing diesel vehicles to clean powertrains.
Boyner lays out a four-point plan to achieve long-term sustainability in the CV sector:
1.    Irreversible and long-term commitment to incentives for commercial vehicles, as well as passenger cars.
2.    Accelerated workable infrastructure for commercial EV operators.
3.    No fees for zero-emission vehicles, ever. (This is in response to the Mayor of London's plans to introduce a charge for drivers of zero-emission vehicles in central London from December 2025).
4.    Incentives for conversion of existing combustion vehicles to EVs with subsidies and tax reductions.