ZF and Freudenberg announce joint development of fuel-cell electric drive system for CVs
By Bradley Osborne - 30th September 2022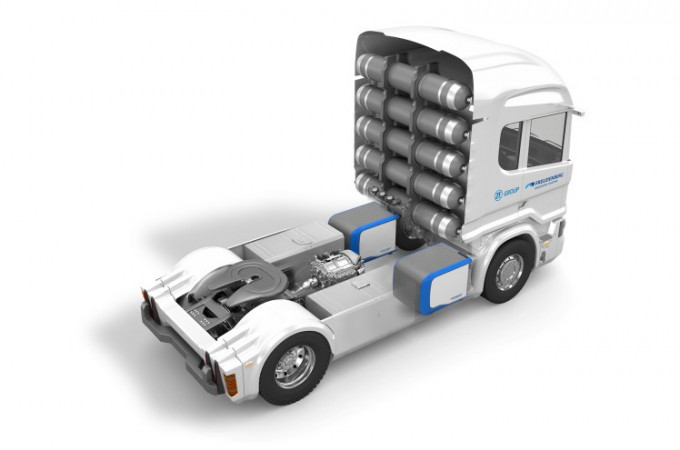 Germany – ZF Friedrichshafen AG of Friedrichshafen, Baden-Württemberg has announced a joint development agreement between its Commercial Vehicle Solutions (CVS) division and the e-Power Systems division of Freudenberg Sealing Technologies GmbH & Co KG (FST) of Weinheim, Baden-Württemberg concerning the design of fuel-cell electric drivetrain technologies for commercial vehicles. 
The partnership brings together ZF's expertise in driveline component design and integration and FST's fuel cell technology and battery knowhow. Through their combination, the two companies aim to develop a complete fuel-cell electric drive system, with all the components and controls necessary for safe and efficient operation in a truck, bus or coach. 
The joint development agreement formalises a pre-existing relationship between the two companies, evinced most recently by the 'HyFleet' project to design a fuel-cell electric bus for FlixBus. ZF predicts that the share of trucks over 6 tonnes operating in Europe, North America and China with fuel-cell electric drivelines in 2040 could be as high as 33%; for buses, ZF forecasts 17%. As such, there is a strong business case for developing fuel cell systems, in partnership with FST, that can be easily integrated into any commercial vehicle platform requiring enough energy for 500km+ and/or heavy-duty applications. 
The two companies aim to develop a prototype system with 360-kW continuous power by 2023. Following commercialisation of the system as a complete solution, the two companies also plan to sell system components separately.