ZF showcases connectivity, electric drive and autonomous systems at IAA
By Bradley Osborne - 5th October 2022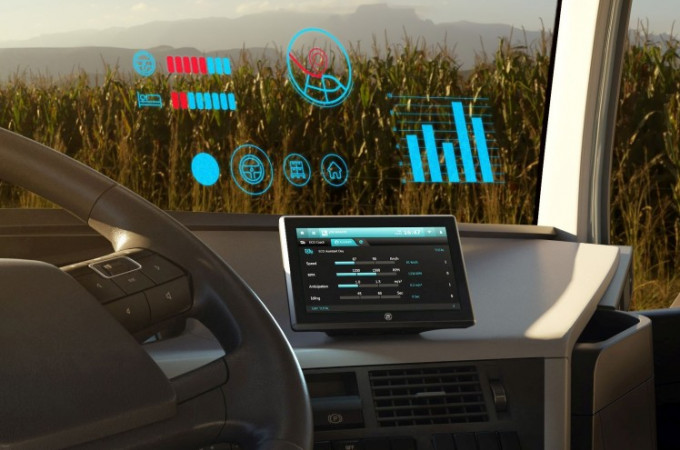 Germany – At IAA Transportation 2022, held in Hanover between 20 and 25 September, ZF Friedrichshafen AG of Friedrichshafen, Baden-Württemberg showcased a range of new and upcoming products, including an electric drive system and technologies for connectivity and autonomous driving. 
Taking centre stage was the 'SCALAR EVO Touch' tablet computer, allowing access to the 'TX-Connect' fleet management platform. The touchscreen computer connects ZF telematics with the vehicle's CAN bus and tachograph, collecting data from truck safety systems, the power take-off and the trailer. Crucially, the EVO Touch will be compatible with ZF's 'SCALAR' fleet orchestration platform, which the company presented at a pre-conference event earlier in September. 
The EVO Touch is powered by a Quadcore Cortex A53 processor with 2GB RAM and a 32GB flash drive, providing 64 times more memory than the TX-SKY. It is 4G compatible and it can be upgraded to 5G. As ZF's first Internet of Things (IoT) connectivity solution, the SCALAR EVO Touch is billed as "a connectivity hub for vehicle-embedded safety and efficiency systems". 
The CeTrax 2 and ProAI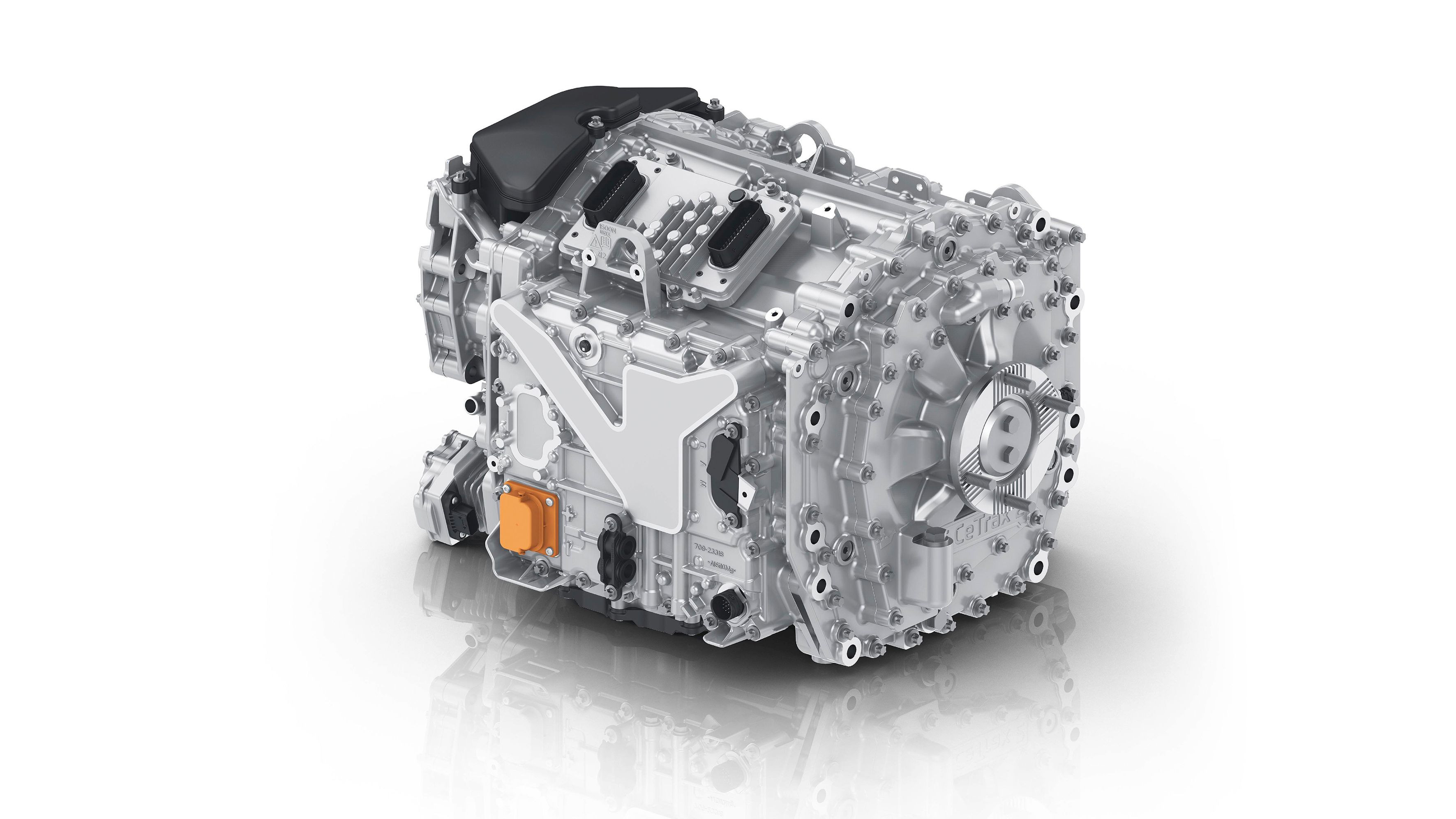 CeTrax 2 by ZF
At the IAA, ZF also unveiled its new electric drive system, the 'CeTrax 2', which succeeds the original CeTrax (which entered production in 2020). The CeTrax 2 comprises two hairpin electric motors, two 800V silicon carbide inverters and a 3-speed gearbox in a single unit. The central drive system's continuous power output is 360 kW and its maximum torque is 24,700 Nm, improving on the specs of the previous generation (300 kW max power and 4,500 Nm max torque). Series production of the CeTrax 2 is slated for early next year, with DAF as one of ZF's first customers. 
ProAI by ZF
ZF also announced the beginning of series production for its automotive supercomputer 'ProAI', enabling centralised control of safety systems and autonomous driving technology up to Level 5 (i.e., complete autonomy). The new ProAI will first go to customers in China from next year.