Flettner Ventilator Blowing in the Right Direction
|
By Luke Willetts - 16th May 2023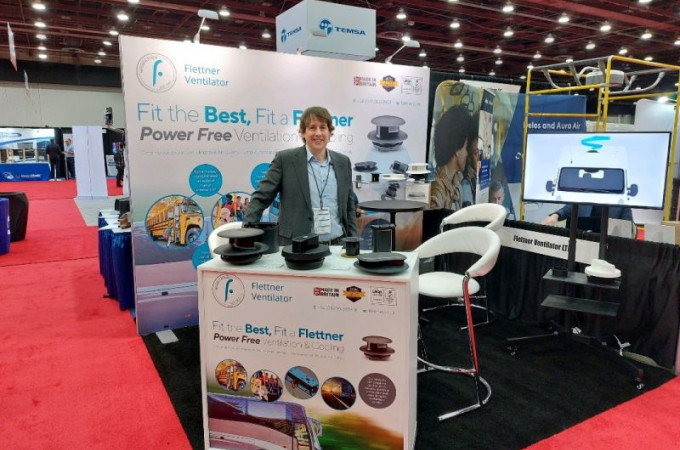 Introduction
UK – Founded in 1931, the longstanding UK wind-ventilator manufacturer, Flettner Ventilator Ltd, headquartered in Milton Keynes, has big plans to bolster its presence in the global transit bus and motorcoach sector.
Having displayed its product range in the USA at the recent Busworld North America event held in Detroit in February this year, T&BB caught up with James Fisher, Sales and Marketing Manager at Flettner Ventilator, for an exclusive interview regarding the company's plans to expand into the American market and beyond.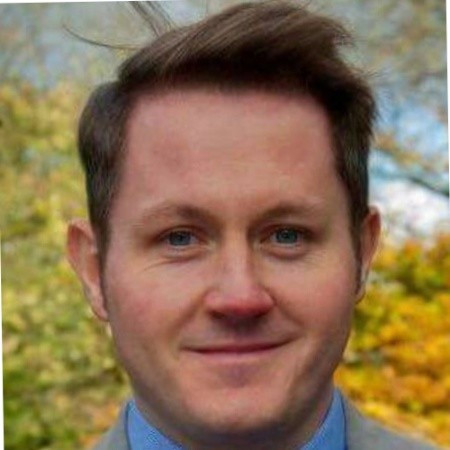 James Fisher: Sales & Marketing Manager at Flettner Ventilator
History
Before we can understand the present and future, we need to have a look at the past. The namesake engineer Anton Flettner patented the Flettner Rotor in the 1920s which utilised the Magnus effect for the propulsion of ships. The designs were subsequently purchased by Walter Stern in 1931 who then founded the company and started manufacturing and selling ventilators in London, a family-run business to this day. With the rise in materials science, namely polymer technology, the company strategically switched from the previously used steel in the manufacture of its ventilator products to a strong and durable plastic eliminating the element of rust. The company's product didn't take long to find its way into the global Commercial Vehicle (CV) sector due to the ease of installation and the elimination of maintenance and running costs.
Flettner's customer base expanded significantly with the rise of globalisation over the next 40 years targeting key markets across Europe, Australia, South Africa and North America.
Following this, the company's flagship product of today was invented in the 1980s, the Flettner 2000™, which was designed to extract more air with less wind power, thus increasing the air efficiency in vans and trucks alike. Since then, Flettner has introduced the TCX-2™ and the Flettner Slimline LPV roof vents to support the requirements of various applications.
The Flettner Floor vent is also an important part of the mix for positive input ventilation.

Flettner products used in London
The Importance of Adequate Ventilation
Fisher suggested that the CV industry constitutes more than 90% of the company's business activities with rotary wind-powered roof ventilators, as well as floor ventilators, serving numerous bus and coach bodybuilders for many years. The ease of installation in the aftermarket segment has constituted a large target market - the standard roof ventilators come in either black or white but for special orders other colours are available. They also benefit from a lifetime warranty, which you can obtain by registering the product on the Flettner website.
Whether it's a house or a commercial vehicle like a bus, pollutants and unwanted contaminants need to be extracted to maintain a healthy internal environment. This may include the excessive build-up of condensation especially during high humidity, and cold periods. Buses that are full of people will also contribute to these issues as multiple people breathing will impact condensation. The poor air quality for passengers can also damage interior surfaces and accelerate fabric deterioration in the vehicle.
It's also important to manage temperatures, which can clearly affect the comfort of passengers.
To effectively manage the internal environment, buses will typically use heating, air conditioning and mechanically operated ventilation systems. Clearly, these systems have their place and are important but they do have their downsides and that's where Flettner can help. As fuel consumption is higher, they can be costly to run and can only operate when the engine is running. With EV buses, there is also the need to reduce electrical consumption to improve range. Mechanically operated systems are also more complicated and time-consuming to install when compared to a Flettner product and they aren't operational when the engine is off. There might not be adequate ventilation systems in place, which means that windows must be opened. This has its own inherent problem in that it requires human intervention, which is another problem Flettner solves.
So how can Flettner help?
The Flettner roof and floor ventilators provide an economical and eco-friendly answer for bus fleets in preventing these problems and they can work alongside traditional mechanical systems. With no electrical connection, a simple installation process and maintenance-free, Flettner offers a straightforward and effective ventilation solution.
When the bus is moving the rotary roof ventilator spins to extract unwanted contaminants and condensation from the vehicle. Spinning will start at 10mph and greater extraction will occur at faster speeds. There is even a trickle of extraction when the vehicle is stationary, which means that Flettner offers continuous ventilation to effectively manage the internal environment of the vehicle. For larger vehicles, it's perfectly fine to have more than one ventilator.
The optimum solution, as Flettner discovered from their own testing is that a roof vent and floor work well together as the incoming air supports greater extraction. The combination of incoming air and extraction helps to improve cooling when the vehicle is travelling at sufficient speeds. 
By having Flettner ventilators installed, fuel consumption can be reduced as mechanically operated air conditioning and ventilation systems don't have to work as hard or at all in some cases.
For vehicles that have an inner lining, an adapter is available to bridge the gap between the outer skin and the interior.
Ventilators for vans
Flettner has a significant international presence in the commercial vans sector, where you will find their rotary ventilators on large commercial fleets and independent contractors.  Large commercial organisations are keen to manage their fleet carefully to ensure longevity and they have a duty of care to their workforce.
By managing the internal environment and reducing temperatures, driver comfort is maintained, which, it can be argued contributes significantly towards staff retention, especially in this world of driver shortages. Cooling the vehicle is of paramount importance when transporting perishable goods.
When carrying chemicals, gas cylinders or inflammable liquids, it is also important to extract unwanted contaminants for driver safety.
Specialised trucks and vans carrying animals frequently utilise Flettner products because the superior airflow helps to keep the animals healthy.
Product Range
Alongside the Flettner 2000™, there is the powerful TCX-2™, which is offered with either a standard or narrow base to fit on ribbed roofs for similar applications. The TCX-2™ is designed to maximise rotational efficiency and torque to produce very powerful extraction rates – almost twice those of the Flettner 2000™ making it particularly suited to larger vehicle installations.
For vehicles which have an inner lining, a Flettner TCX-2™ adapter is available to bridge the gap between the outer skin and the inner lining.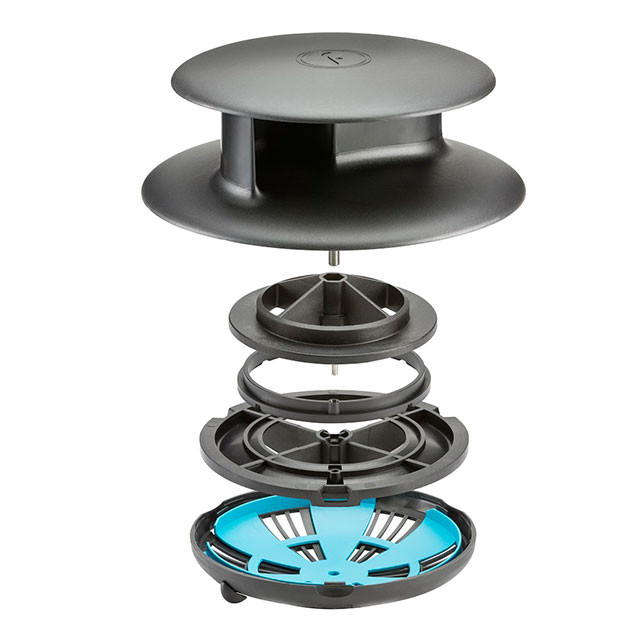 Flettner TCX 2
The Flettner Slimline LPV completes the range and is the lowest profile ventilator on the market, fitting under roof racks and having a specially designed base enabling it to fit any van, making the Slimline the most versatile wind-powered rotary ventilator on the market.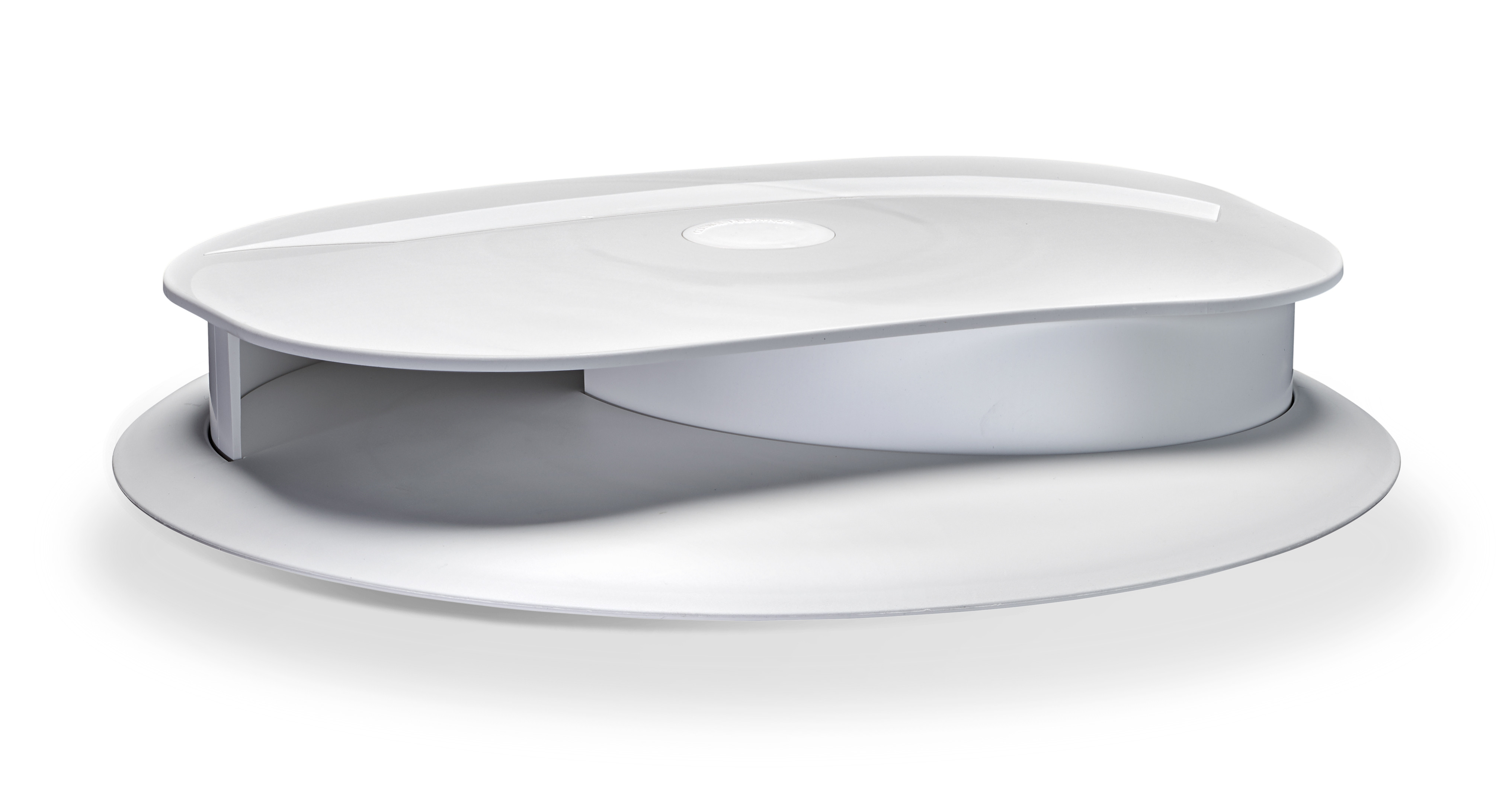 Flettner Slimline LPV Ventilator
Plans for expansion / Distribution
Flettner has multiple international distributors in various countries including the UK, USA, Canada, Germany, France, Spain, Portugal, Poland, Denmark and Turkey. According to Fisher, the company is planning to grow its distribution network, as they continue to expand into new global markets. In terms of specific locations, James mentioned that the immediate target markets include North America, Europe, Australia and New Zealand. That being said, the Flettner products are suitable in multiple countries, so the business is not limited to only a few target countries.
Flettner Ventilators are installed on large fleets, including UPS, Amazon, BT Openreach, British Gas and various ambulance organisations. Their vents have been installed on van conversion vehicles, RV's, catering vehicles, dog units, horse trailers and multiple other applications, as previously mentioned.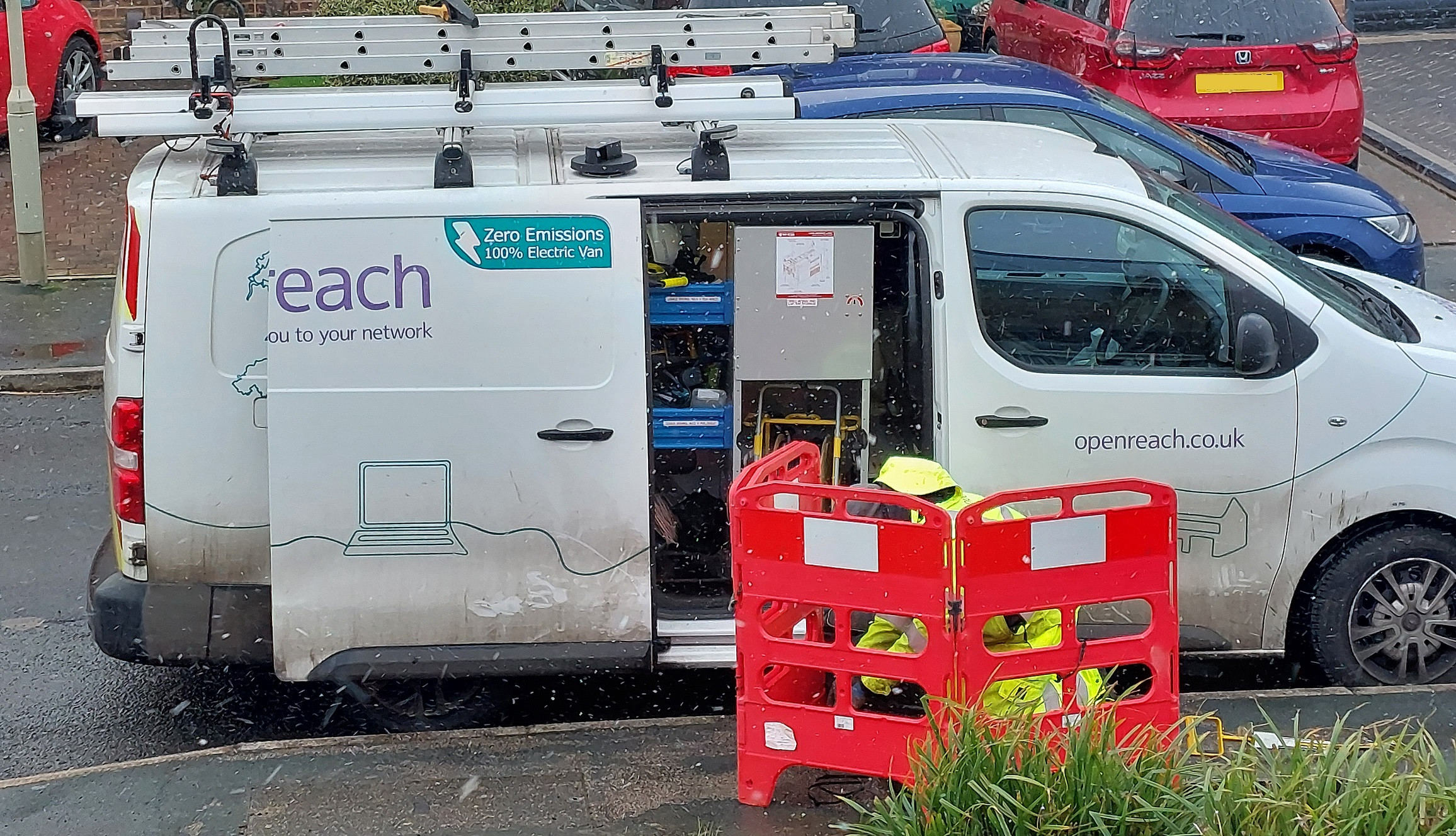 Flettner products used on BT Openreach vans
The reason why the company had a presence at the Busworld event in Detroit was to target the North American bus market. School buses, transit buses, mini-buses and motorcoaches are of particular interest.
Flettner has a long history in this market internationally and they still receive enquiries to replace Flettner ventilators on classic buses.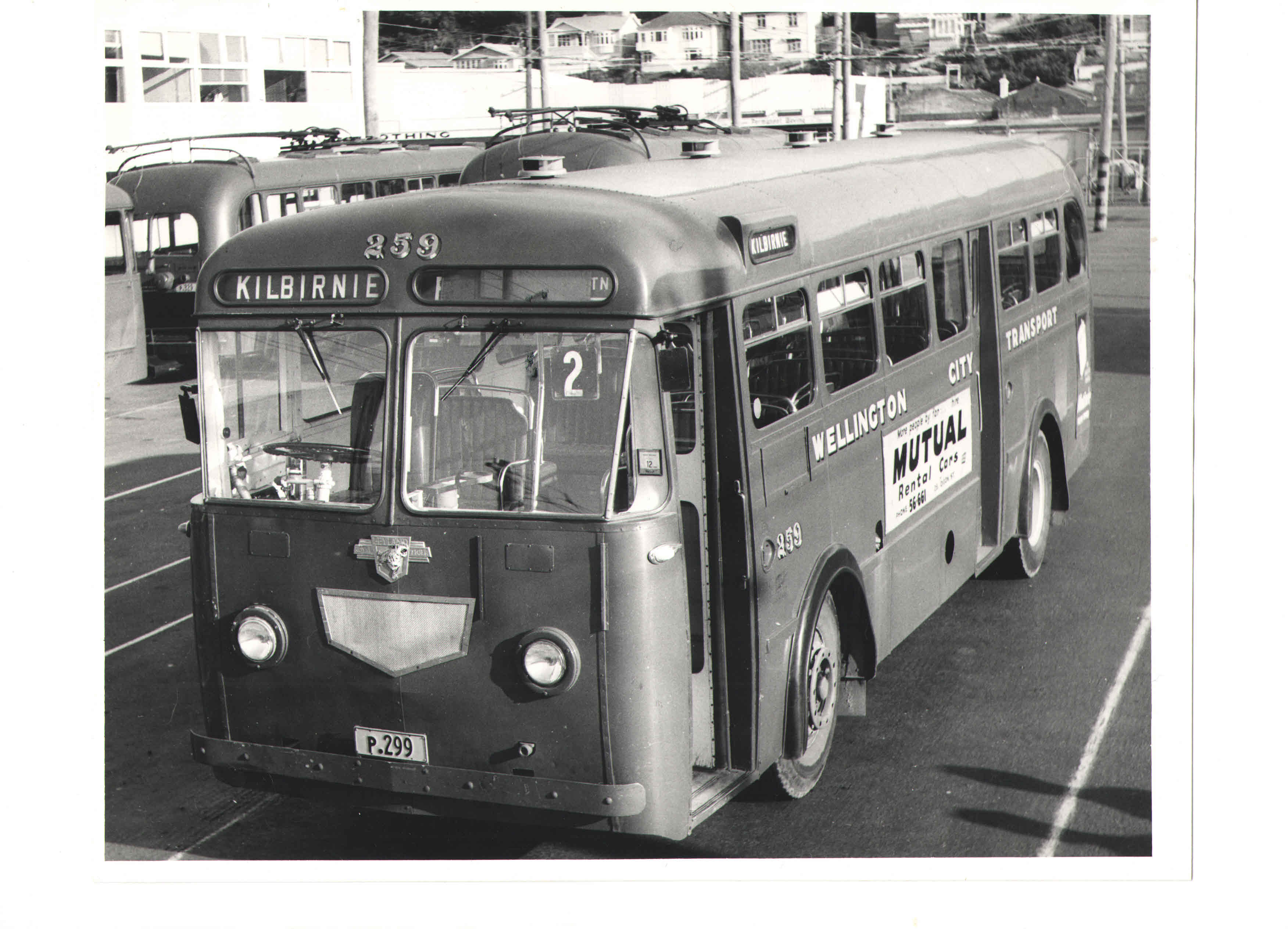 Flettner on Old Bus
The future looks bright as increasingly stringent carbon-neutral policies come into play in the CV manufacturing and operating process. Flettner is in a good position as the ventilators use a renewable energy source (wind power) to power its products. This is likely to be of significant interest to OEMs who are looking to offset or reduce carbon emissions.
With 80 years of wind-driven ventilation expertise, the company manufactures its products exclusively in Newcastle, UK and sells into 20 countries worldwide.
The simple, durable and efficient ventilation products are applicable for a broad range of applications including the ever-changing and diverse bus market.
Flettner Animation showing how air is extracted from a van but the principles are the same for many vehicles. https://youtu.be/2T4F7OHzhT4
The benefits of fitting a Flettner Ventilator and - https://youtu.be/6rE07phBzXA
Installation instructions can be found here: