"De Wereld van VDL": a T&BB report on VDL Bus & Coach
|
By Bradley Osborne - 16th November 2023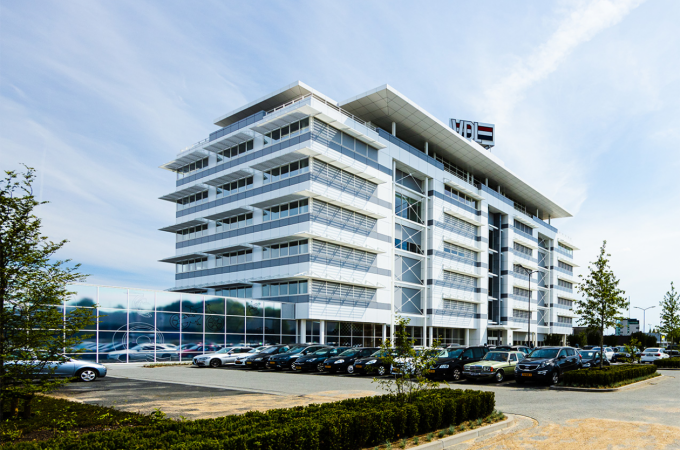 Netherlands – In the Dutch city of Eindhoven, there remains one of those odd survivals of the former industrial age, now largely superseded by the digital revolution: the privately owned diversified manufacturing company, VDL Groep. Founded by Pieter van der Leegte in 1953, it now comprises more than 100 companies operating in 19 countries, overseen by Willem van der Leegte, who represents the third generation of the VDL family. VDL's subsidiaries make a dizzying array of machines for sectors such as energy, food, and medicine; and their industrial capabilities are employed on a contract basis by other companies. For example, VDL Nedcar in the village of Born has built more than 800,000 BMW and Mini vehicles since 2014. On a press trip to the group headquarters, I was taken through de Wereld van VDL ("World of VDL"), showcasing innovations in energy & sustainability, "foodtech", mobility, "infratech", and in science, technology & health. That label, "world", seemed to me an apt one for describing the variety of activities encompassed by the name "VDL": so much like the zaibatsu or chaebol of Japan and South Korea, and so unlike the narrower concerns of the typical multinational corporation. 
Though VDL Groep seems to belong to another epoch, its products are very much of our own time, standing on the cutting edge of development in several crucial sectors. For instance, I saw a ginormous and ungainly machine which, I am told, was a vacuum chamber for an extreme ultraviolet lithography system. VDL supplies several such components to its neighbour, ASML, whose photolithography machines are essential to making the most advanced computer chips. In fact, Eindhoven is something of a tech hub, being the birthplace of companies such as Philips and NXP Semiconductors, and it has earned the nickname "Brainport" for its highly developed knowledge economy. VDL is an active participant in local government initiatives to promote the regional economy, and it describes itself as a "high tech development and manufacturing company". 
Next to a photolithography machine, the typical bus or coach looks like a product of the Stone Age. Yet the bus and coach division of VDL Groep still represents a significant part of the business. At EUR454m, the turnover of VDL Bus & Coach in 2022 was 8% of the group total (EUR5.75bn). Although its sales rose from EUR384m the year prior, the bus and coach subsidiary was loss-making in 2022. Breaking down its turnover by segment, 59% of sales were for public transport buses, 10% for coaches, and 3% for mini and midi buses, while aftersales made up the remaining 28%. 
The state of the group's finances remains healthy, with net profits of EUR298m representing a 5.2% margin. VDL Bus & Coach's less-than-ideal performance is symptomatic of the state of the European market, where bus and coach sales are recovering only gradually, all while material costs and development expenses related to electrification have risen. The bus & coach market has become especially difficult, and higher volume manufacturers such as Scania and Volvo are discontinuing their integral models in order to cut their losses. 
During a peek preview of its next-generation coach, VDL representatives acknowledged the current market challenges, while reinforcing their commitment to the development and production of new integral vehicles. They said that VDL Bus & Coach would rather be a niche player with high-quality products and healthy margins than a mass-volume manufacturer. "We will not attempt to be everything for everyone," one said. The company's focus is squarely on making high-end buses and coaches. High-end vehicles today are becoming increasingly complex, with more integrated electronics and software than ever before. Developing a new product is now "more related to airplane design" than to the design of an old-style bus or coach. However, as a subsidiary of a diversified manufacturing group with expertise in several high-tech sectors, VDL Bus & Coach may find the shores of this brave new world to be warm and inviting; and its parent company's slogan, "strength through cooperation", might turn out to be true.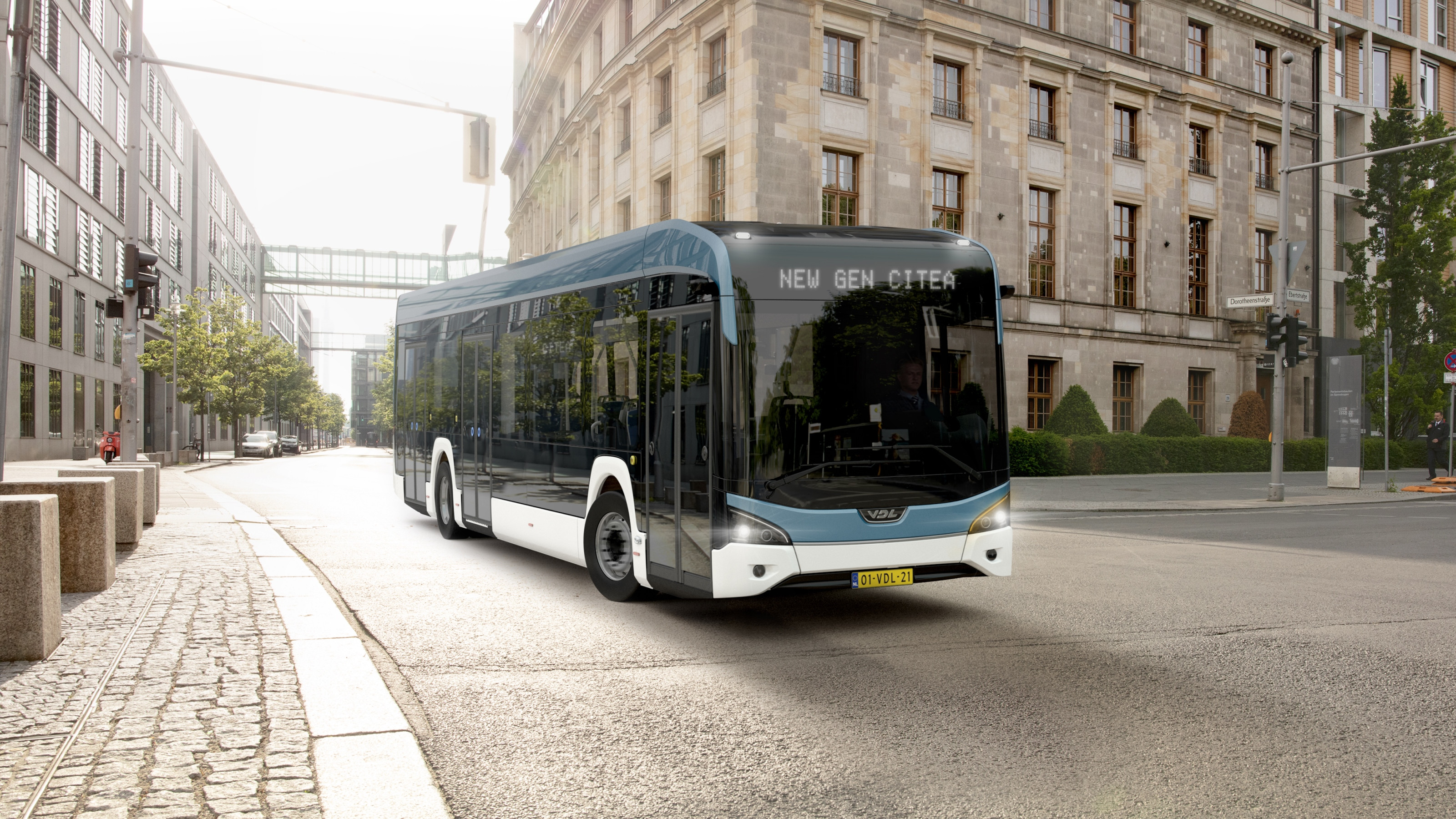 The new-generation Citea
Updates on the Citea line and the Roeselare plant
Alex de Jong, Business Manager Public Transport for VDL Bus & Coach, briefed the press at the group headquarters in Eindhoven concerning sales of the 'Citea' line and the new Roeselare plant in the Belgian province of West Flanders. 
The new-generation Citea Electric was launched in 2021 and debuted at InnoTrans 2022 in Berlin, Germany. The range consists of two low-floor (12.2m and 18.1m) and three low-entry models (12.2m, 13.5m, and 14.9m). For the first time, VDL is employing battery packs produced in-house and electric portal axles supplied by ZF. The batteries, which are installed underneath the floor of the bus, provide an energy capacity of 350 kWh, double that of the previous generation. The older Citea Electric buses, first launched in 2013, are to be gradually phased out. 
More than 750 new-generation Citeas are on order from operators in France, Belgium, Netherlands, Germany, Denmark, Sweden, Finland, and Iceland. Deliveries of the 122 and 135 will begin before the end of this year. In the first half of 2024, deliveries of the low-floor 181 artic will begin, with deliveries of the low-entry 149 to follow at a later date. Between 15 to 20 buses are set to be delivered to VDL's hometown of Eindhoven, replacing the electric buses which have been operating there since 2016. 
The new-generation Citeas are being produced at VDL Bus & Coach's main facility in Valkenswaard. However, its sister plant in Roeselare opened in the second quarter of this year, although it is still not entirely finished. Covering 20,000 square metres, the new plant, once complete, will have a production capacity of 1,000 units per annum across two lines. The old plant, which the company acquired from coachbuilder 'Jonckheere' in 1998, will eventually be decommissioned. In the future, the new Roeselare site will not only comprise a manufacturing facility and offices but also a workshop and showroom for the Belgian market, covering a total space of 35,000 square metres on an 8-hectare plot.
Mock-up of new Roeselare plant in Belgium
Preview of "Vision Futura" 
At the VDL Bus & Coach headquarters in Valkenswaard, members of the press were given a sneak preview of the new generation of 'Futura' coaches. This iteration of the Futura line will replace the 2010 generation which was the first to bear the VDL branding.1 
The new Futura's designers told press that they intend to give it a "strong, more appealing, more steady [sic]" look. Changes have been made to the body in order to achieve this, though in fact many of the alterations are concerned with aerodynamics. The most striking additions are "wings" at the rear of the coach, serving an aerodynamic as well as an aesthetic function. Design motifs from the past generation have been retained at the front of the coach to ensure some continuity in appearance. Inside the coach, there will be options such as tables, desks, and even a countertop and sink, all intended to provide "domestic" comfort to passengers. 
On the practical side, the new Futura will be lighter than the previous generation. 400 kilograms have been shed altogether, according to VDL. The new Futura will be compliant with upcoming EU general safety regulations and will meet the highest automotive cybersecurity standards. VDL plans to offer battery and fuel cell electric options alongside the diesel standard. 
The new-generation Futura is slated for launch in the fourth quarter of 2024. A version for right-hand drive markets will come later. 
1 The Futura range was acquired by VDL when it took over coachbuilder 'Bova' in 2003. The Bova Futura dates back to 1982.