Piling on the pressure: Voith's 700-bar Plug & Drive H2 Storage System for hydrogen trucks
By Bradley Osborne - 14th September 2022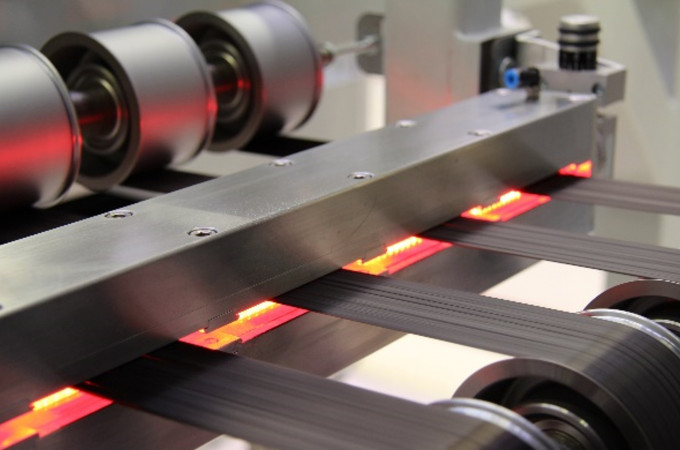 In an exclusive interview with T&BB, Patrick Seidel from the Voith Group explains what makes the 'Plug & Drive H2 Storage System' – to be showcased at IAA Transportation between 19-25 September – a unique market offering, and the role played by Voith Composites in developing it.
Germany – The paper mill and the vehicle component manufactory seem unlikely bedfellows, but at Voith Group, the separate expertise and resources of each are being brought together to serve an emerging market. The new enterprise is the safe and efficient storage of hydrogen; the point at which the papermaking and the vehicle systems businesses converge is Voith Composites. 
Voith Composites is not a corporate division of the group; rather, it refers to the group's "centre of competence" in composites product development, according to Patrick Seidel, the man responsible for hydrogen storage solutions at Voith. It brings together the competences of Voith's Paper and Turbo divisions: the former provides the machinery required to roll out fibres into a sheet; the latter possesses, according to Seidel, one of the world's largest automated production lines for automotive parts made from composites with in-line quality controls. This combination allows Voith to produce at scale a hydrogen storage tank – 'Carbon4Tank' – made from lightweight, yet incredibly durable, carbon fibres. And the product which Voith aims to bring out next year – combining the Carbon4Tank with complete H2 gas-systems, thermal optimization, mechanical integration and electronical controls – is the modular 'Plug & Drive H2 Storage System', designed for easy integration with a hydrogen truck's fuel-cell electric or internal combustion powertrain.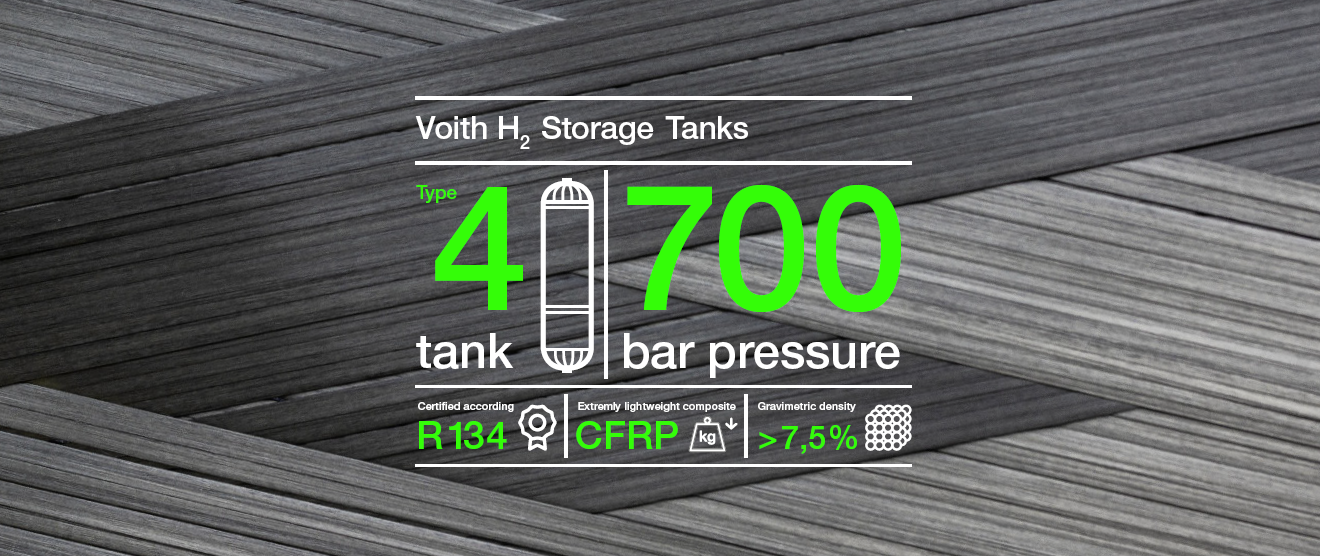 The design and manufacture of the carbon fibre tanks 
A composite is made up of a reinforcement, which provides the strength, and a matrix, which binds the materials together. In a carbon-fibre-reinforced polymer (CFRP), the carbon fibres serve as the reinforcement. Each fibre is incredibly thin: at less than 1mm thickness, carbon fibres are thinner than a human hair, according to Seidel. The diminutive size of a single fibre belies the fact, however, that it provides super tensile strength. But there is a caveat: unlike metals, carbon fibres have directional strength properties; that is to say, they are incredibly robust along the fibre, but weak across it. Hence, the matrix – normally a polymer resin such as epoxy – is added to bind the fibres together; combined with the right winding technology, this results in a reinforced composite material capable of withstanding maximum loads. 
The conventional method to make composite tanks is to pull dry fibres through a resin bath before winding them on the tank and curing the result in an oven. Voith however, has opted for a different method using so-called 'towpregs'. Towpregs are spooled fibres which have been "pre-impregnated" with epoxy; that is to say, the fibres are already coated with resin and pre-activated by heat. The fibres are bonded together, like "sticky tape", when wound into the shape of the final product. This method, according to Seidel, is a more efficient and less wasteful means of making composite tanks. The time taken to finish the product is shorter because the winding speed is much faster. Fibres wound in the conventional way can move out of place, for which manufacturers often have to use more material to compensate; and some of the resin, when applied to the fibres, drips off and is lost. Voith's method is less wasteful and therefore cheaper, says Seidel. In addition, the final product, because it uses less material, is lighter and thinner, allowing for increased storage capacity. 
Voith is pushing for gains in efficiency through digital means as well. Using the finite element method (FEM), Voith can accurately model and produce tanks which are optimised for specific applications, as varying the order and composition of the composite layers will determine the properties of the end product.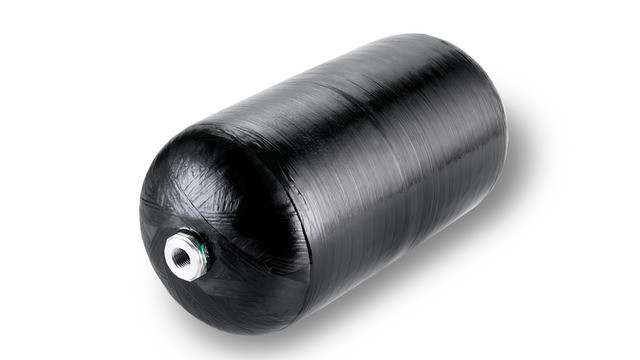 Carbon4Tank hydrogen storage by Voith Composites
The lightness and strength of the composite material is what enables Voith's tanks to store hydrogen at 700 bar pressure. Commercial vehicles fuelled by hydrogen on the road today mostly store the fuel at 350 bar; this works fine, Seidel says, for buses, which have larger space for tanks on the roof. If an operator wants to expand the range of their hydrogen bus, they can simply add more 350-bar tanks. Space is more limited for a hydrogen truck, however; between the cab and the trailer, there is usually room for just four tanks. This restriction is coupled with the fact that truck operators demand greater range for their long haulage operations. Where adding extra tanks is not possible, operators who want to extend the range of their hydrogen trucks therefore need tanks with expanded storage capacity, and this is what Voith offers with its 700-bar Plug & Drive H2 Storage System. 
To give a direct comparison: four tanks at 350 bar can carry approximately 36 kg of hydrogen gas in total, offering a range of 400 kilometres or so. However, the same number of tanks storing hydrogen gas at a pressure of 700 bar can up the capacity significantly. These can store over 56 kg of hydrogen, providing a range as high as 750 km. 
While the prospect of using liquefied instead of gaseous hydrogen – promising greater energy density and therefore increased range from smaller volumes of fuel – may not be too far off, the technology for processing and storing it is still in its infancy, Seidel claims. In the meantime, gaseous hydrogen is the way to go, and higher pressures mean greater capacity and therefore extended range. 
Storing hydrogen at 700 bar pressure presents extra challenges. It is more complicated to store and seal the gas at higher pressure, and stronger materials are required to prevent any leakage. This is why Voith has opted for carbon fibre, and it has developed a patented sealing concept to keep the gas secure. A further problem with higher pressures is dealing with greater temperature fluctuations, especially at the fuel pump; and that is why Voith has chosen to offer the tanks as part of a single package which incorporates thermodynamic optimizations and integrated electronical controls. 
Plug & Drive hydrogen storage and the market 
Voith's 'Plug & Drive H2 Storage System' contains all the components required to safely store hydrogen gas and deliver it to the vehicle propulsion system, says Seidel. The system has been extensively tested in varying conditions, meaning that the final product will be suitable for any environment, whether it is Canada or Dubai.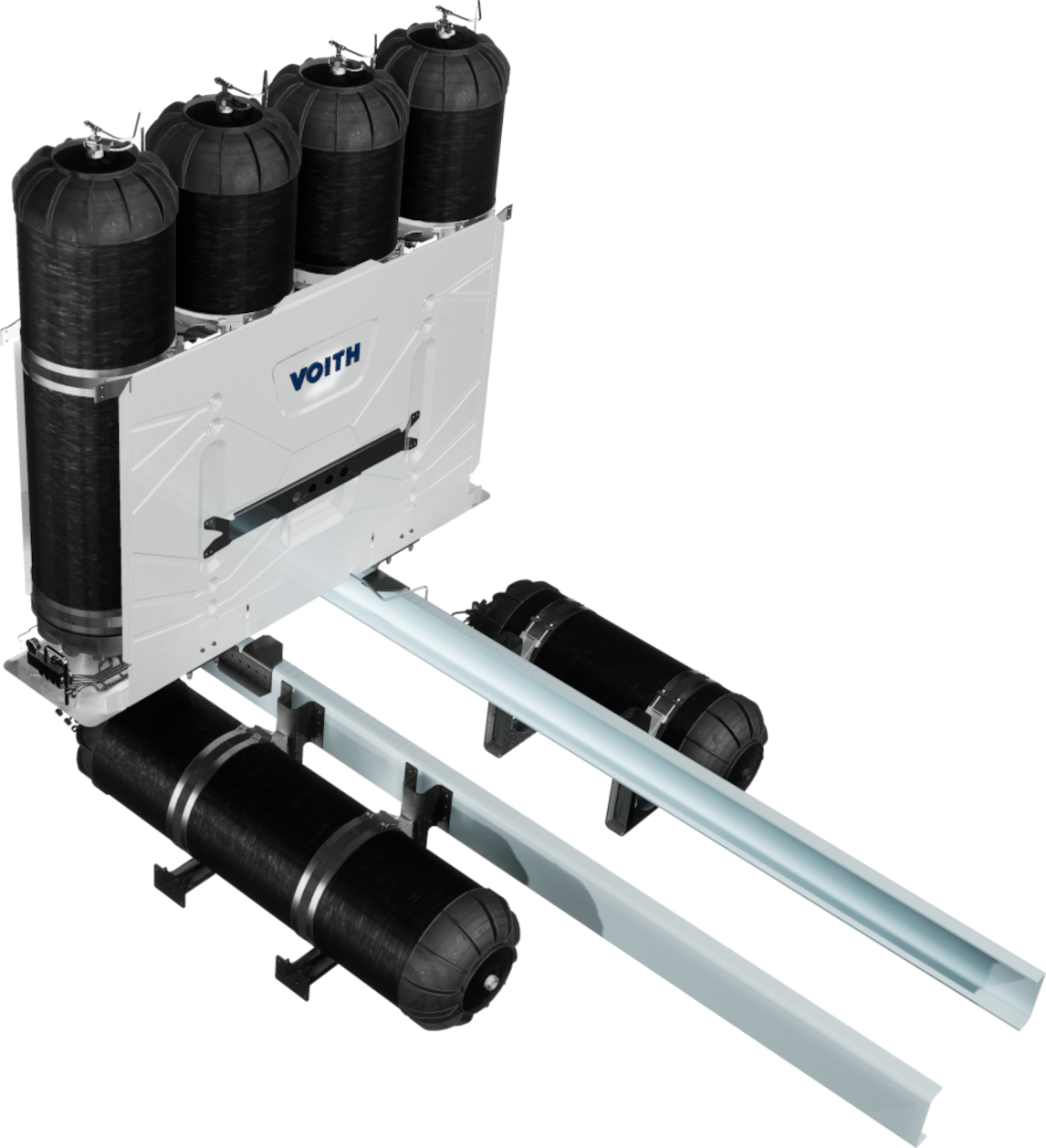 Plug & Drive H2 Storage System by Voith
Thermal stability is crucial in a hydrogen storage system. The layman knows as well as any chemist that hydrogen is a volatile gas and is incredibly dangerous when mishandled. Because hydrogen applications in road transportation are relatively new, Seidel says the global standards for safe use and storage of the fuel in heavy vehicles are undeveloped in comparison to those in place for diesel. As such, Voith has chosen to offer its storage solution as a complete system with integrated safety controls which it is testing rigorously in preparation for customer trials. 
The hydrogen storage system is also designed for easy configuration and installation in any truck. The standard package comes with four tanks storing around 56 kg of hydrogen and providing a range of approximately 750 km. These are placed upright between the cab and the trailer. Two more tanks can be added for an additional 28 kg of storage; these are placed along the sides of the tractor unit. Where there is space for them, the tanks can be doubled up, giving customers eight tanks with approximately 112 kg of storage capacity. The maximum range offered by Voith's storage system exceeds 1,000 km. Moreover, the Plug & Drive system can be mounted on the truck production line in just 10 minutes. 
Customer trials of the system are set to begin in the middle of next year. Seidel says the product has already garnered a lot of interest, including a major European truck OEM. Start of series production is slated for the end of 2024, with further ramp up of production to follow shortly thereafter. The product will be launched in Europe first, with manufacturing taking place at plants near Munich and at Heidenheim. Asia will follow shortly after, with a North American launch coming later. (This, according to Seidel, is because North America lags behind Europe and Asia in developing a hydrogen infrastructure.) Voith will manufacture the systems locally for these markets, as transporting the units, which are bulky and leave lots of gaps, is costly. 
Through its investments in developing a hydrogen storage product, Voith is displaying its confidence in the viability of hydrogen as an alternative to batteries in decarbonising road transport. As of today, hydrogen lacks the production and fuelling infrastructure required to establish it as a serious competitor. But that is rapidly changing, and Voith – through its Hydro division – is supporting efforts to scale up renewable production with its hydropower projects. And once hydrogen is widely and cheaply available, it will become a major contender in the race to decarbonise – especially in those longer range and energy intensive vehicle applications that are hardest to electrify.
Voith will present the Plug & Drive H2 Storage System at IAA Transportation 2022, which will be held in Hanover between 19-25 September.
***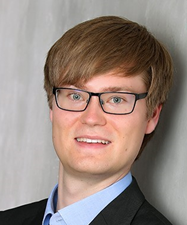 Patrick Seidel has worked for Voith since 2018. He obtained his bachelors' and masters' degrees in mechanical engineering at the Karlsruhe Institute of Technology and got his first graduate role at utility firm Energie Baden-Württemberg AG ("EnBW"). Since joining Voith, he has worked as R&D Project Manager for New Technologies and as part of the International Assignment Shanghai, focusing on the hydrogen technology roadmap in China. He now serves as Product Owner H2 Storage Systems.