Giti and its race for commercial vehicle tyre dominance
|
By Luke Willetts - 14th March 2023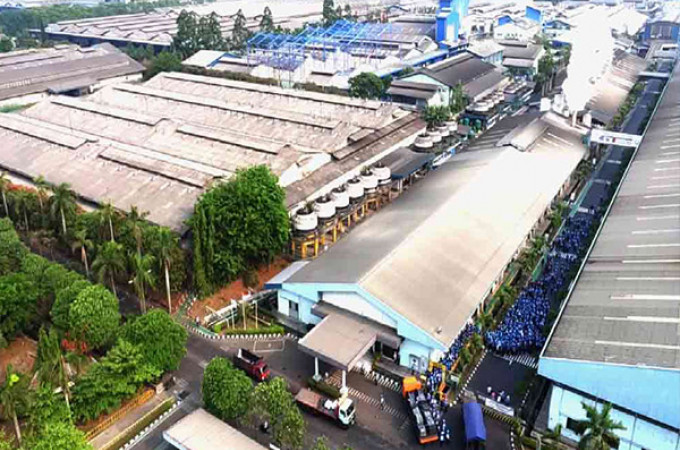 Singapore - Founded in 1951, Giti Tire is a Singapore-Based global tyre company offering a complete range of tyres and services, with six manufacturing facilities, 32,000 employees and a distribution market of over 130 countries. The company became a global player in the industry during its Chinese expansion in the 1980s by acquiring a number of existing factories. Giti has continued to grow throughout the last few decades and in 2011 consolidated heavily by purchasing a 49.7% stake in Indonesian PT Gajah Tunggal Tbk, the largest integrated tyre manufacturer in Southeast Asia, which produces and distributes tyres for passenger cars, SUVs, commercial, off-road, industrial, and motorcycles. The corporation already has some long-term contracts with several OEMs and they are planning to expand their European truck and bus customers in both the original and replacement tyre markets.
Earlier this month, T&BB interviewed Lennart Lindström, Technical Director of Technical Services at Giti Tire and Antonio Palummo, Giti's senior Truck and Bus Tyre R&D Engineer to discuss the firm's strategy, global footprint, sustainability and upcoming projects in the commercial vehicle sector. There was a lot to discuss considering the growing electric vehicle (EV) truck market within the EU.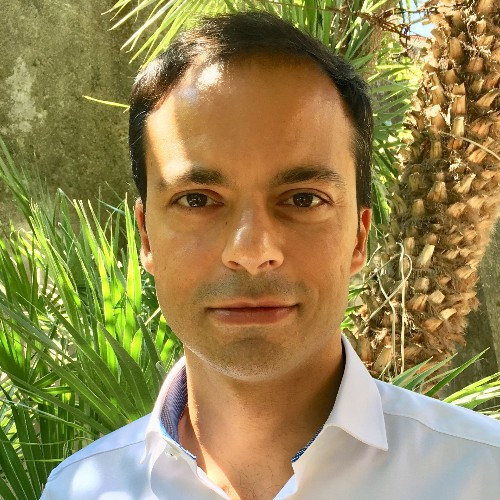 Antonio Palummo, Giti Senior Truck and Bus Tyre R&D Engineer
Production Facilities
Currently, Giti operates 5 technical and R&D centres globally, including in the USA, Germany, Indonesia, China and at Horiba Mira in Nuneaton, UK. With 6 manufacturing plants across the USA, Indonesia and China, the Hefei and Fujian plants in China as well as the Jakarta plants are responsible for producing commercial vehicle tyres for the European markets. The new Giti plant in Chester, South Carolina, USA has been steadily ramping up production of light commercial vehicle tyres, destinated for the American market, supported by a fully integrated R&D facility costing USD 560 million, employing 600 staff, with an output of just below 2 million tyres per annum.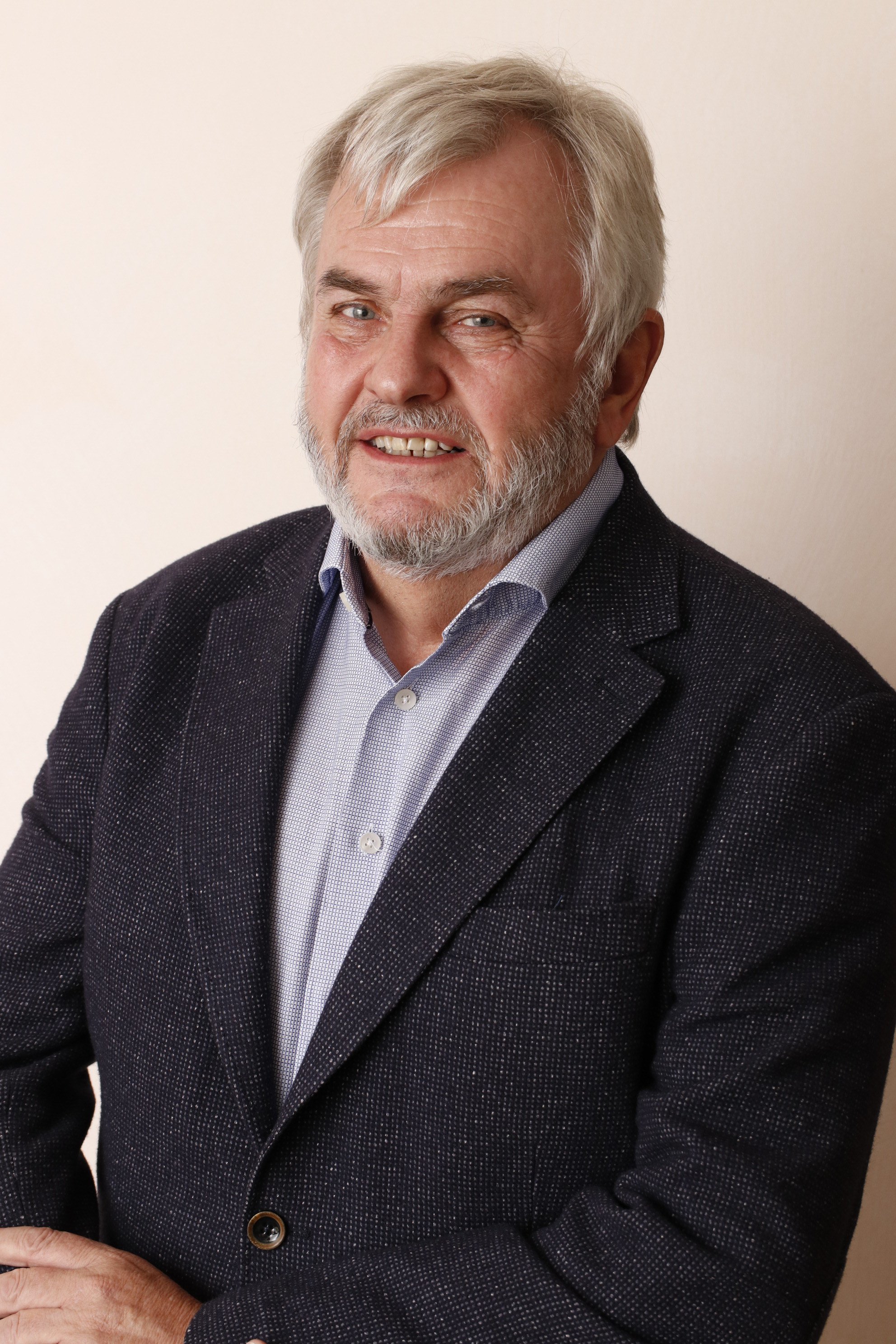 Lennart Lindström, Technical Director of Technical Services at Giti Tire

Expanding Product Range
This year Giti launched its first A-grade rolling resistance heavy-goods vehicle tyres, the GAR206 and GDR207. The company reported positive orders of these new tyres, which were demonstrated on a long-haul Mercedes-Benz Actros, fitted at Daimler's factory in Beijing, with the product ready for customers by November 2023. The company's European Research & Development Centre in Hannover, Germany assisted with both development and testing activities, focusing on wear performance, low rolling resistance, durability and handling stability. Giti claims that the GAR206 and GDR207 consumed 3.6% less fuel compared with other premium tyre brands in its category. The success of this product has led to a lucrative contract with Daimler to fit the Mercedes-Benz Actros range.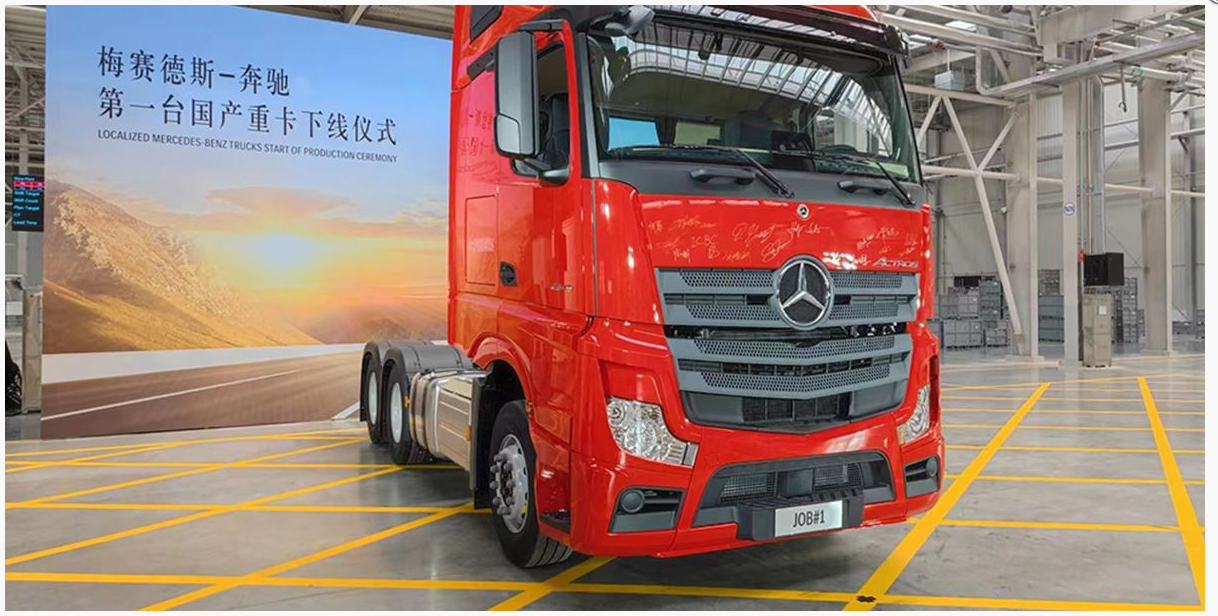 Mercedes-Benz Actros fitted with Giti HGV tyres
Last year the company unveiled three new truck and bus tyres for the European market, the GSR237 Combi Road, GSR236 Combi Road and GDL617 Eco Road. Compared with the Giti GAR820, the GSR236 demonstrated a 30% increase in mileage and wet braking performance, a 20% reduction in noise and improvements in crack, chipping and sidewall protection, enhanced rolling resistance and snow performance. Product development again took place in Hanover, with robust construction and compound technology developed into a three-groove pattern design for extreme stiffness, whilst wide shoulder ribs improved cornering stability. High wet grip properties are confirmed by the B-rated EU label it carries and the three-peak mountain snowflake (3PMSF) symbol. Sizes 235/75R17.5 and 245/70R17.5 were launched in Q1 2023, with 205/75R17.5 and 225/75R17.5 arriving in the second quarter of 2023. Size 265/70R17.5 is expected by quarter three of this year.
A tyre for electric city buses in Europe
In terms of EV tyres, Palummo confirmed that China is dominating the global electric bus market as more than 50% of all buses and coaches produced there now have electric drives, with Europe's share far less but growing fast. Thus, they are seeing the highest demand for the Giti EV CV tyre range in the far east.
Originally launched in 2021 to replace the GAU861 and GT867 patterns, the GAU867V1 has become a popular product due to its functionality and its special adaptation to the latest developments of electric buses within the EU. Embedded with its advanced technology including low energy consumption, enhanced abrasion resistance and an increased load index, the GAU867V1 has sold well in the electric mobility market. This is due to its enhanced mileage and that it carries exceptionally high retread-ability properties, a key market stipulator due to a short original lifespan. Designed for hard urban use, the GAU867V1 has been certified to meet the EU 117-02 legal requirements for safe winter performances and three-peak mountain snowflake (3PMSF) certification, another key customer condition and a legal requirement in several city bus markets throughout Europe. Further developments include rubber-reinforced sidewalls to protect the tyre from curbing damage and abrasions, and deep sidewall wear indicators to show the correct time to rotate or demount the tyre. A wide and robust tread pattern and advanced siping further reduces noise and improves passenger comfort against previous patterns.
Growth Strategies
The philosophy for growth, according to Palummo, is to compete with other global tyre brands on both quality and price. This requires constant improvement by investing in R&D centres as well as continually increasing the automation of the manufacturing process.
As mentioned before, Giti has targeted the growing EU electric commercial vehicle market by expanding its EV tyre portfolio and updating core developments of its products. It has launched new sizes over the last number of years, with the 265/70R19.5 143/141 J, while the existing 275/70R22.5 has an updated load index of 152/148 J. These two tyres – which carry a new EBus sidewall logo, which stands for both Eco and Electric – provide a higher load capacity to accommodate the heavier weight of the bus caused by the batteries, greater tread abrasion resistance to address the high torque of electric motors and to deliver low energy consumption to maximise battery range.
The expansion into the EU markets was of course complicated by the European Union's 2018 anti-dumping tariff on truck and bus tyres and retreads manufactured in China. A minimum of EUR 47.26 plus the existing tax duty on every tyre, significantly drove up the price of doing business in the EU which resulted in a significant decline in the CV tyre orders from 5 million per year to under 1 million from China. This led to the truck and bus tyre manufacturing part of the business being pushed to Indonesia, to circumvent the tariff with many other tyre companies following suit!
Aftermarket
Lindström spoke of the added emphasis the company has placed on its aftermarket business in recent years. The Giti UK retread programme was launched in 2011, with a clear ambition to demonstrate the quality and sustainability of the Giti TBR casings. Originally sold under the name GT REETREAD, it converted to the Genesis brand in 2017, in conjunction with the TBR new tyre brand transition to the Giti brand. Today the Genesis programme serves as an added value service for optimal fleet cost reduction and sustainability in the UK market, partnering with English company, Vaculug. All Giti Genesis tyres are hot cure bead-to-bead retreads manufactured using certified Giti casings. The manufacturer's objectives with this range are to offer lower costs for fleet operators and reduce the environmental impact of its tyre programme. Giti estimates that a recycled tyre saves 68 litres of oil, 44 kilograms of rubber and 88 kilograms of CO² across the life of the product.
Sustainability
Palummo spoke of Giti's progress in sustainability and the various commitments to conservation, experimenting with synthetic latex rubber and joining the organisation, the Global Platform for Sustainable Natural Rubber (GPSNR) which pledges to protect the natural rubber supply chain. Giti also endorses the United Nations Sustainable Development Goals (SDGs) and is a member of both GPSNR (Global Platform for Sustainable Natural Rubber) and UNGC (United Nations Global Compact). The company works alongside the Conservation International organisation and last year, was featured at the G20, running a workshop on policy integration.
Sustainability has been on the lips of both regulators and manufacturers of late, with new measurements for emissions in Euro VII that take into consideration both the tyre abrasion and braking particles being accounted for in the proposed emissions policy. Palummo mentioned that many of the companies in the tyre industry have been working together on a new standard to measure these various particles.   
This has transcended into having better carbon accounting practices throughout the business, including in the manufacturing processes, in order to track and then subsequently reduce Giti's carbon footprint. This process has been aided by utilising e-liability, a carbon accounting algorithm that allows organisations to produce real-time, accurate, and auditable data on their total direct and supplier emissions (referred to as "cradle-to-gate"), and those for any of its products and services. Working closely with the authors of the E-liability concept, the Giti Team was able to break down the complex tyre manufacturing process to identify major emission sources along the production line. The team focussed on two of the most energy-intensive processes: tyre compounding and tyre curing, identifying that the sources of electricity and carbon black were very high in carbon dioxide emissions, which led to the tyres having a poor carbon score and incentivised his team to explore innovation in carbon reduction. Suppliers were also interested in partnering and in reducing their carbon footprint, recommending other products and technologies to reduce carbon output.