ACEA Chairman slams proposed Euro VII emissions standards as regressive for the transport industry
|
By Luke Willetts - 24th January 2023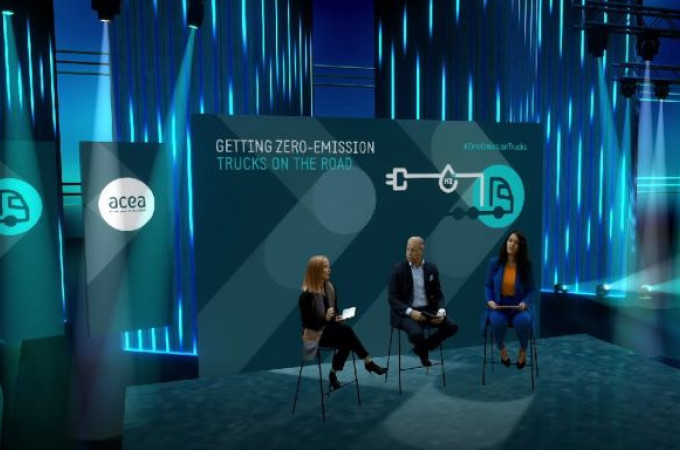 Belgium – ACEA* (European Automobile Manufacturers' Association) Chairman, Martin Lundstedt slammed the recent European Commission's (EC) proposed Euro VII emissions standards as too severe, unrealistic, and too costly during a recent virtual conference last month at their headquarters in Brussels, under the theme "getting zero-emission trucks on the road."
Lundstedt warned that over-stringent measures would mean more R&D expenditure on diesel engines and consequently less on electric powertrain technologies. He said:
Policymakers should focus on measures that accelerate fleet renewal, prioritising investments in zero-emission vehicles, which will have a far bigger impact on both air quality and reduced CO2 emissions. Focusing exclusively on truck manufacturers, while neglecting the role of transport operators and the wider transport and logistics value chain, would be detrimental to a swift transition to climate-neutral road transport. The environmental benefit of Euro VII is extremely limited, but it heavily increases the cost of vehicles – diverting precious resources away from electrification.
Throughout the discussion, he continued to lament the impossibility of moving from a fossil-based transport economy to a green zero carbon one, without a holistic approach and full integration of technology, infrastructure and policy.
With this reaction by ACEA's Chairman to the new emissions proposals for commercial vehicles, it comes as no surprise that ACEA is now lobbying for an interim review of the CO2 regulation and plans to publish a revised proposal to these regulations early this. Euro VII for heavy-duty vehicles is slated to become law on July 1, 2027.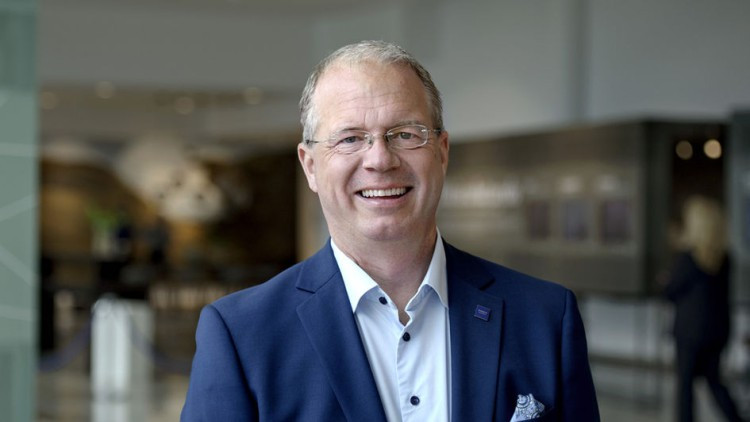 Martin Lundtedt, Chairman of ACEA
What is Euro VII?
Euro VII bring emissions and other pollutants under one set of regulation, which is technology and fuel neutral. The European Commission explains: "This means that the same emission limits apply to all vehicles within the same category, regardless of the technology (for example, conventional internal combustion engine, hybrid or plug-in) or the fuel used (gasoline, diesel or others). They also apply to zero CO2 emission vehicles (electric or fuel cell vehicles)." This aims to meet the European Green Deal's zero-pollution ambition by controlling emissions through tightening air pollutant standards and by limiting previously unregulated pollutants such as nitrous oxide from diesel engines. Under Euro VII, total NOx emissions from heavy-duty vehicles will be required to be reduced by 56% and particulate matter by 39% in 2035 when compared with Euro VI.
Emissions from brakes and tyres
Euro VII for the first time incorporates emissions from brakes and microplastics from tyres incorporating what the EC call, a "whole vehicle approach" as opposed to just engine testing. The logic behind regulating brake dust and other non-exhaust emissions, according to the report, is to force OEMs to accelerate the introduction of regenerative braking technology, which recuperates energy from slowing vehicles and turns it into electricity for on-board battery packs, rather than relying on the clamping force of brake pads on discs to slow a vehicle.
Tighter OBM and stricter controls over more pollutants
New trucks will be also required to have more robust onboard emissions monitoring systems (OBM) using sensors to measure emissions performance to ensure pollutants are kept within legal limits. Euro VII adds ammonia limits (a pollutant with a key role in urban smog) whilst placing restrictions on the levels of formaldehyde and nitrous oxide (N2O) gas, as well as tailpipe emissions of nitrogen oxides (NOx), carbon monoxide (CO), particles, hydrocarbons and methane from heavy vehicles.
The European Commission said that the expected cost increases for new trucks and buses are projected at EUR2,700 per vehicle. In a statement by the EC, their rationalisation was that "the estimated environmental benefits in terms of avoided health impacts from air pollution significantly outweigh these costs to manufacturers, consumers and authorities, by a ratio of more than five to one. The proposed Euro VII laws will also introduce battery durability standards for electric vehicles to help raise consumer awareness and confidence, while plug-in hybrids may be forced to switch to purely electric driving when they enter designated city centres."
ACEA - the way forward
The ACEA truck manufacturers agreed that both hydrogen-powered trucks, as well as battery-electric trucks, will play a key role in the future of green transportation; with some OEMs favouring battery-electric, whilst others ploughing resources into hydrogen-fuel cell technology and LNG. ACEA also stated that internal combustion engines powered by fossil-free fuels (such as biofuels, biogas and green hydrogen), will inevitably continue to play a role in the transition of this sector to climate neutrality.
Infrastructure and other barriers to zero-emissions transition
In terms of the transport and logistics infrastructure needed to get zero-emission vehicles on the roads in large numbers, a few topics were raised during the ACEA discussion. For ACEA, the main bottleneck for the widespread adoption of zero-emission vehicles is the lack of infrastructure across continental Europe as their data shows that currently, there is almost no public charging or refuelling infrastructure suitable for electric or hydrogen trucks. Even in the case of truck-specific filling stations for natural gas (CNG and LNG), availability remains very low and patchy across the continent, states ACEA. There seems to be a large discrepancy between the EC and ACEA projections, as illustrated by the chart below. Martin Lundstedt said: "We at ACEA calculated that 11,000 charging stations would have to be set up across the EU. However, the EU Commission has only proposed 4,000 charging stations and was supported by the EU member states.
Also in attendance at the ACEA live discussion was the head of climate change at the World Economic Forum (WEF), Antonia Gawel who spoke about the infrastructure needed for this transition, estimating the cost at between USD50 and USD60 billion according to studies carried out by the WEF.
Her role at the WEF is to connect various stakeholders in the global renewable energy value chain, bring them together and implement global projects that increase efficiency, and the uptake of renewables that ultimately reduce the carbon footprint of the global logistics infrastructure.
She said, "the provision of charging infrastructure and new, zero-emission trucks must run in parallel. I see the development of emission-free road transport as an opportunity for the EU to remain the global leader in truck technology. But you have to keep an eye on the whole system and act accordingly." Therefore, what is needed is a dense network of charging and refuelling infrastructure as well as the production of green energy suitable for heavy-duty vehicles as well as an effective carbon pricing system that will help decrease the total cost of ownership for fleet owners and operators.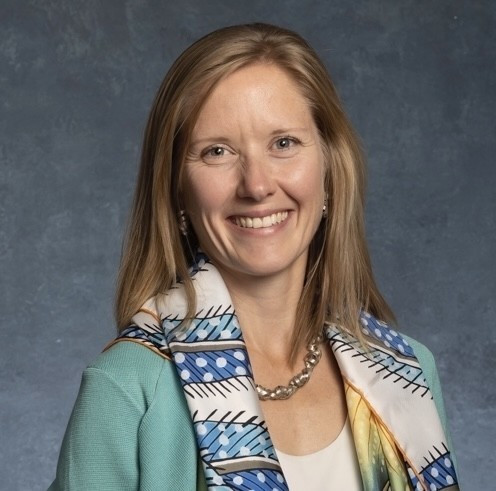 Antonia Gawel, Head of Climate Change at the World Economic Forum
Streamlining the supply chain through digitalisation was an issue raised multiple times during the discussion. Reiterating this point in a pre-recorded video presentation, Christian Levin, CEO of Scania, warned that different charging infrastructure for commercial, as opposed to passenger vehicles, is required due to the size of the vehicles, with at least one-megawatt power output to service the projected demand, illustrating the technical specifications and requirements of charging and refuelling infrastructure for battery and fuel-cell electric heavy-duty vehicles.
In conclusion, Sigrid de Vries, the Director General of ACEA said:
The European truck manufacturers are pushing ahead to carbon neutrality. The commitment to fossil-free freight transport by 2040 is a major north star. This is a complex transition; it will take time and we need to build the right framework to get zero-emission trucks and buses on the road. It is important to remember that freight companies buy trucks with their calculators. Time is really precious, so we need to get this megawatt charging network established which is really crucial in this transition. In order to embrace zero-emission trucks, the logistics sector needs the same total cost of ownership and the same flexibility as fossil fuel alternatives. This requires a holistic approach encompassing a system change of a huge dimension and policies need to be objectively driven. Regulations need to be aligned – CO2 infrastructure, emissions trading schemes, renewable energy and Euro VII pollutant emissions, which all need to work in the same direction which is decarbonisation rather than cost counter effects. Zero-emission vehicles will rapidly become the backbone of road transport if conditions allow it. Banning internal combustion engines is nothing but a symbol and it will not accelerate the transition, whereas by working together we can make it happen.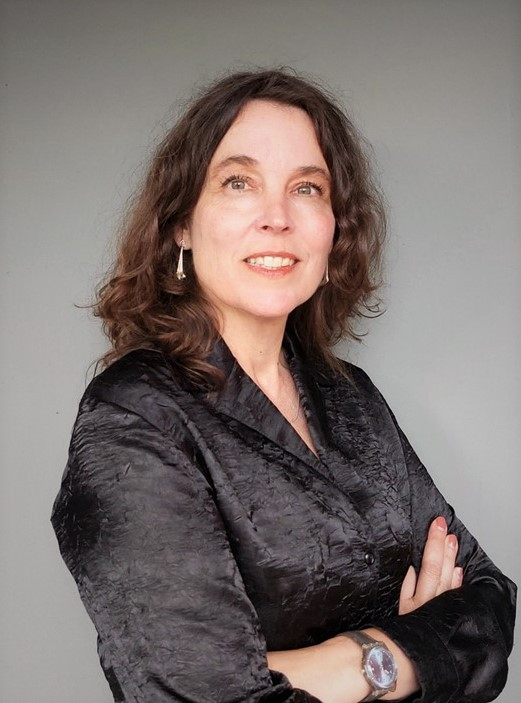 Sigrid de Vries, the Director General of ACEA
Newly appointed ACEA President reiterates issues with proposed Euro VII engine emissions standards
Luca de Meo, CEO of Groupe Renault, has been elected to serve as ACEA President in 2023, taking over from BMW's CEO, Oliver Zipse. On the occasion of his appointment (post-ACEA virtual debate) he summarised the key challenges the industry is facing in 2023 in a statement to the industry:
Looking ahead, we need Europe urgently to implement policies that fully support our decarbonisation goal and enable us to face growing global competition. We welcome the work on a European Raw Materials Act, which should support the continent's economic resilience and the shift to zero emissions. Our industry is committed to investing heavily in e-mobility, and to securing value creation and jobs in Europe. The Euro 7 proposal in its current shape, however, would draw away massive human and financial resources from electrification, at the very time when other world regions are creating an attractive investment environment for zero-emissions mobility. ACEA will continue to advocate for a balance between what is good for the environment, what is good for Europe's economy and what is good for society.
We wait with bated breath concerning the upcoming binding targets that member states will adopt involving Euro VII emissions regulation.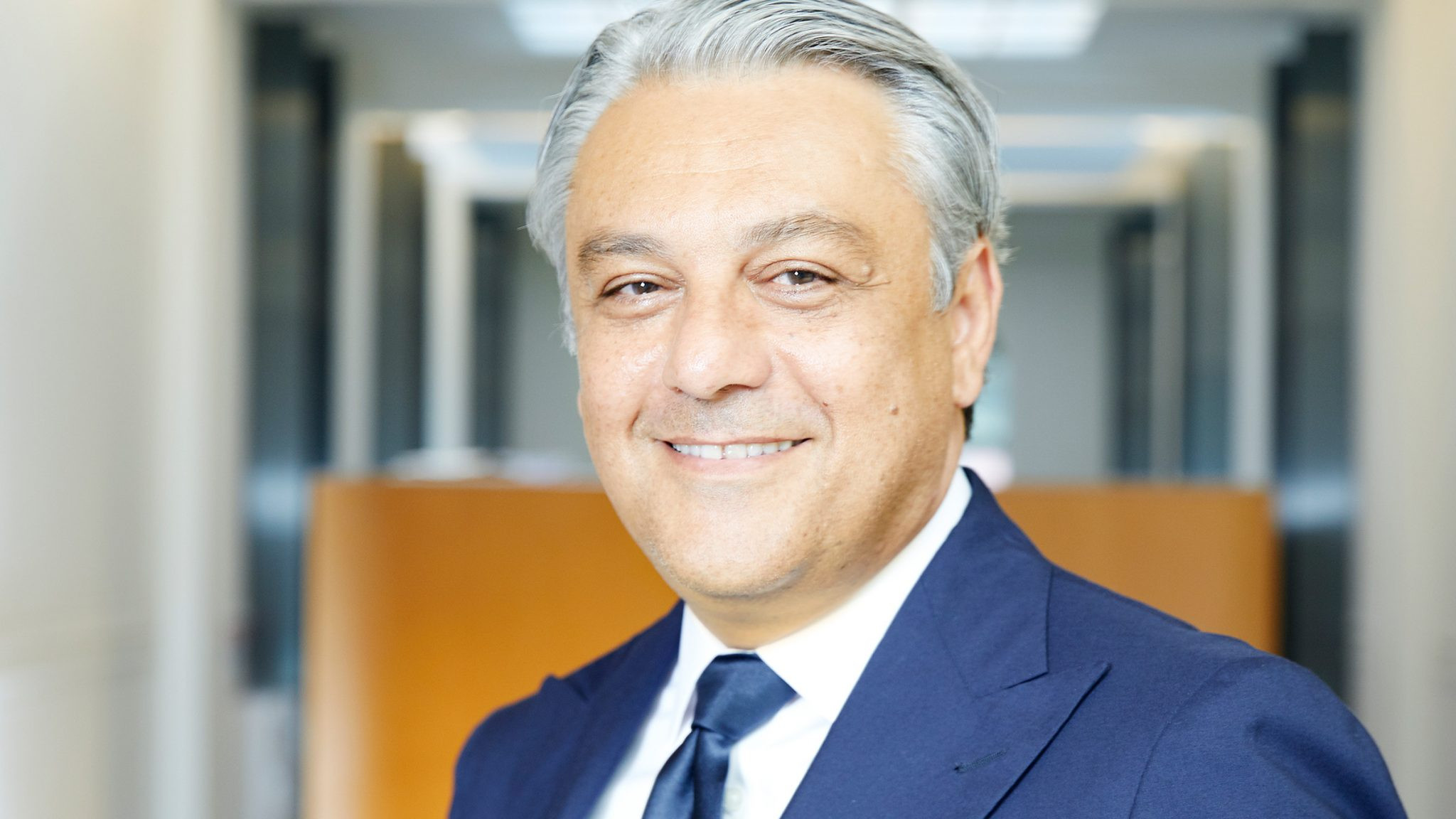 Luca de Meo, 2023 ACEA President
*The European Automobile Manufacturers' Association (ACEA) represents the 16 major Europe-based car, van, truck and bus makers: BMW Group, DAF Trucks, Daimler Truck, Ferrari, Ford of Europe, Honda Motor Europe, Hyundai Motor Europe, Iveco Group, Jaguar Land Rover, Mercedes-Benz, Renault Group, Stellantis, Toyota Motor Europe, Volkswagen Group, Volvo Cars, and Volvo Group.